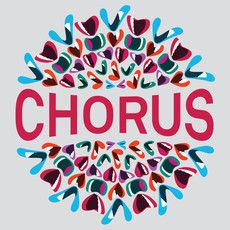 Sign up to take part in Southbank Centre's Chorus Weekend
Chorus Weekend unleashes the power of the voice and the spirit of communal singing.

From 27 – 29 July 2018, we host free performances from choirs with community at their heart, representing the joy and diversity of singing together in the UK and beyond.

From gospel to classical, rock choirs and contemporary pop, world music, church music and vocal experimenters, all choirs, singing groups and vocal projects are welcome! For 2018, we are focusing on one or two main outdoor stages for all of the activities.

Choirs can apply to:
- Take The Stage with your own concert/performance
- Share your signature songs with audience members in public Song Shares and Workshops
- Propose a late evening outdoor event linked to the voice and singing

Please fill in this application form by Wednesday 13 June to apply for your choir to come and sing, and we will be back in touch with more information by Friday 29 June.

If you have any questions, please email voicelab@southbankcentre.co.uk with Chorus Weekend in the subject line.
Start